Thiruvananthapuram (Kerala) [India], January 19 (ANI): Union Minister of State for Health and Family Welfare, Bharati Pravin Pawar, and the G20 delegates started their second day of the Health Working Group meeting in Thiruvananthapuram in Kerala with a yoga session on Thursday.
With a relaxing yoga session at Kovalam beach here, the dignitaries of G20 were seen performing different forms of yoga as a part of the ongoing Health Working Group Meeting taking place under India's Presidency.


Earlier on Wednesday, MoS Bharti said that Pandemic policy must be a defining part of our health policy as any health crisis today leads to an economic crisis due to the multisectoral nature of our interconnected world.
According to the Ministry of Health and Family Welfare, in her address to the first Health Working Group meeting under G20 India Presidency, MoS Pawar noted that pandemic prevention, preparedness and response require diverse multi-sectoral, multi-agency coordinate efforts.

She not only emphasized the need for strengthening and empowering communities to become resilient to future health emergencies but also underscored the importance of building resilient health systems and investing in lifesaving vaccines, therapeutics and diagnostics.
The first Health Working Group meeting under G20 India Presidency is being held from January 18-20 in Thiruvananthapuram, Kerala.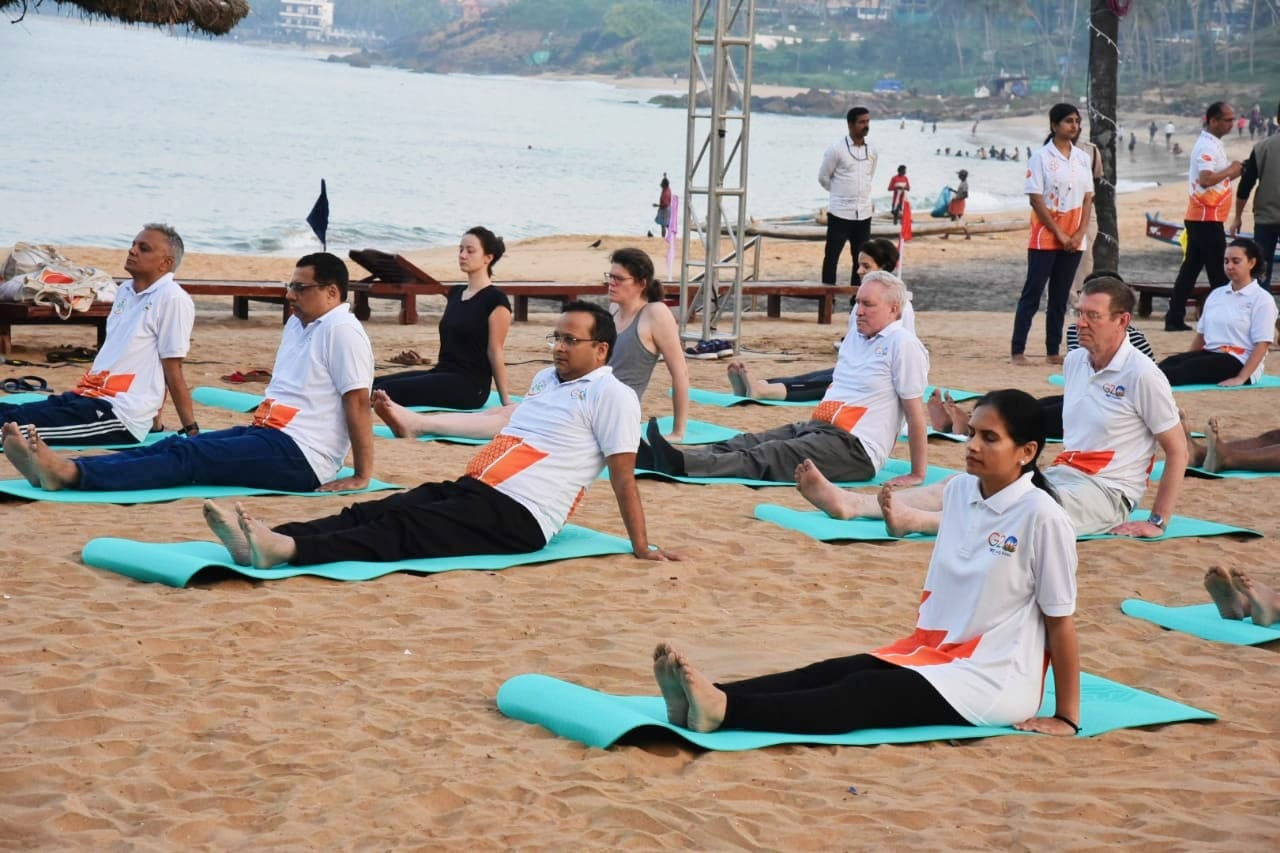 In a significant milestone, India assumed the presidency of the G20 on December 1, 2022. India is currently part of the G20 Troika comprising Indonesia, India and Brazil, marking the first time that the troika is consisting of three developing and emerging economies.
According to the Ministry of Health and Family Welfare, the Health Track of the G20 India Presidency will comprise four Health Working Group (HWG) Meetings and one Health Ministerial Meeting (HMM). The meetings will be held in different locations across the country including Thiruvananthapuram (Kerala), Goa, Hyderabad (Telangana) and Gandhinagar (Gujarat), highlighting India's rich and diverse cultures. (ANI)